Win A Copy of Yuppie Psycho on Steam for PC, Mac or Linux
From developer Baroque Decay and publisher Another Indie comes a new chapter in workplace horror…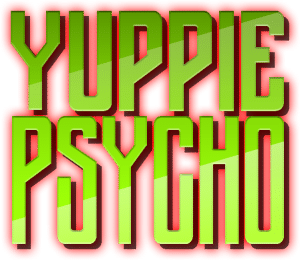 Join Brian Pasternack on his first day at one of the world's largest companies, Sintracorp. Uncertain, unprepared, and massively unqualified, will Pasternack have what it takes to shine in Sintracorp's hierarchy? It all depends on how he performs on his first assignment… and whether he survives it.
Yuppie Psycho is a terrifying, gory, violent trek through one man's first day at the most unconventional of workplaces. Face off against monstrous printers, nefarious co-workers, and even the infamous "Witch" in order to survive until clocking out time.
The game will be available on April 25th 10am PST on Utomik and Steam for PC, Mac and Linux and is available for wishlisting now, but thanks to the kind folks at Another Indie, The NoSleep Podcast has 20 Steam keys to give away.
To be in with a chance of winning, simply email us on contests@thenosleeppodcast.com and tell us your idea for THE SCARIEST PLACE TO WORK.
20 entries will be chosen at random to win a Steam copy of Yuppie Psycho! Competition closes on May the 4th, so get ready for gainful employment!
And be sure to follow @baroquedecay and @anotherindies on Twitter to keep up-to-date with all things yuppie.