13 Jun

The NoSleep Podcast's 7th Birthday!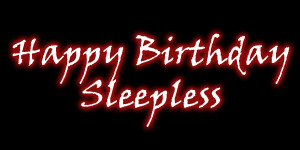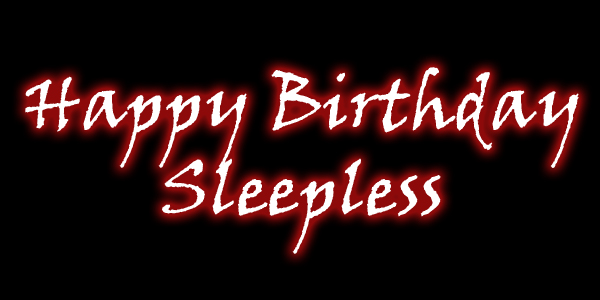 Hello Sleepless! As you may know, today June 13th is The NoSleep Podcast's birthday! We are now seven years old. Happy birthday us! But most importantly, happy podcast birthday to the man without whom none of this would be possible. David Cummings, aka The Podfather, Big Daddy D, Reverse Sandman, The Man Who Never Sleeps or simply just D.
To celebrate this podcast that I'm so proud to be a part of, I've asked contributors, crew and fans to write some of their thoughts on what the podcast has meant to them over the years. Below, you will find these thoughts.
Much love and terror, Olivia White
Listening to and writing for the NoSleep podcast has been life-changing for me. It's made me into a better author, and reinvigorated my passion for writing in a hugely fundamental way. Every day I'm blown away by the quality of production, the stories, and the acting, and every day I'm equally amazed at how inclusive and warm the NoSleep community is.
As a relative newcomer to the podcast, I've been welcomed with open arms and made to feel like part of the NoSleep family, and I can't express enough how grateful I am, or how much it means to me. Long may the podcast reign! – Gemma Amor
***
I genuinely don't know where I'd be without The NoSleep Podcast. Some of my closest friends in the world I've met, directly and indirectly, because of my involvement in The NoSleep Podcast, people whom I now couldn't imagine life without. The NoSleep Podcast has literally been giving me money I need to eat while I'm at university, as well as countless opportunities to develop myself as a creative individual, honing my craft and branching out into fulfilling side projects. And lastly, but not leastly, The NoSleep Podcast taught me that writing doesn't have to be just a hobby, that there are people out there who, for some reason, care about my work, and that this is a dream I genuinely should follow. For all this, I will be forever grateful. – Henry Galley
***
Mr. Cummings,
Dost thou seek the Mummer Man?
Larking in the gimcrack land?
What a gowk, that son of Pan.
Let's haul him forth, let's drag him down.
Let's speak together, a timbrous clan
calling forth the Mummer Man.
Let's say together that bacchanal
Hoi Hoi, two three, around and round.
All fingers now upon the planchette
Speak again, with voices dulcit
Mummer Man, we call you lad,
Come play with us, and make us glad.
Lots of love and Happy Birthday, the Slackton-on-Sea Book Club
***
I discovered the NoSleep podcast while working at a low-paying, unfulfilling, soul-crushing, dead-end job. The one bright side to this job was that I was able to listen to podcasts all day. I would discover a new podcast, and then listen to it in its entirety. It took me about nine months to barrel through Pseudopod's entire back catalogue.
I think I discovered NoSleep just as the sixth season was wrapping up. I fell in love with it immediately. I was amazed at the creativity behind each skillfully-crafted episode, and I found myself wondering if I was capable of writing a short story that would be worthy of the show.
I have always loved writing. I actually did a lot of prose writing before graduating from college; after college, I discovered comics writing, which is a whole different kind of beast, and fell out of practice with prose. The NoSleep podcast made me want to return to prose, and I did.
When my very first story, "The Thing in the Yard," was produced for the NoSleep podcast, I was over the moon. I was thrilled to pieces and happier than I had been in a very long time. Someone had brought my work to life – someone had thought that my work was worth bringing to life. Since then, I've had numerous pieces produced for the NoSleep podcast, and I love them all.
The NoSleep players have brought so much depth to my work. I could pile on the praise endlessly, but in particular, I want to give a few shoutouts to:
Atticus Jackson, for your wonderful performance in "What Was in the Attic." I didn't realize what a slow burn this story was until I heard you read it. You portrayed Patrick's descent into madness so slowly, yet so skillfully. I was on the edge of my seat, and I already knew exactly where the story was going.
David Cummings, for your performances in "The Woman Made of Glass" and "Garbage." For the record, my mother loves the way you played Mr. Mallon, the hardass physics teacher in "Garbage." My mother taught in Charlestown, MA, for 30+ years, and she got a real kick out of Mr. Mallon. I love the way you played Adam in "The Woman Made of Glass." You made him sound so sincere, yet so mysterious. You brought a lot to a character that I didn't really spend that much time creating, and you really brought him to life.
Nikolle Doolin, for your superb performance as the narrator in "The Woman Made of Glass." I've come across multiple narrations of this on YouTube, but yours is, hands-down, the best there is. Your voice is absolutely amazing. You managed to take a struggling, starving dance student and make her sound so classy, yet so relatable. You gave her warmth and depth and truly brought her to life.
Nichole Goodnight, for your phenomenal performance as the narrator in "Forgetful Jones." I think "Forgetful Jones" might be my favorite story that I've ever written. It's certainly the most personal, as I had a very poor memory as a child and would overcompensate by memorizing stupid minutia and useless trivia (like all the lyrics to several Disney soundtracks – I can recite "The Nightmare Before Christmas" from memory, but I don't know my times-tables). You brought a great deal of warmth to "Forgetful Jones" that I just loved. When I met you in Boston and you said that you actually remembered "Forgetful Jones," it really blew me away; I mean, you've been with the podcast for a long time and have done so many stories. When you told me that you remembered and that you liked "Forgetful Jones," it made me really realize that my work has the potential to be good. Thank you so much for that.
Jessica McEvoy, for your amazing performances as Christine in "What Was in the Attic" and Theresa in "Forgetful Jones." Your portrayal of Christine was especially touching for me because she is (very loosely) based on my own younger sister. It was so wonderful to meet you when you came to Boston. I was absolutely floored (in the best possible way) when you recognized me in the audience. I guess I'd never really thought that I was worth remembering, or that I've contributed to the world in a major way…but if someone enjoys reading my work out loud for a podcast, I must be doing something right.
Erika Sanderson, for bringing Chippy the parrot to life. I was so excited to hear you as Chippy the parrot in "What Was in the Attic." I really didn't know how they'd portray Chippy, but I think you did a stellar job.
Corrinne Sanders, for your stellar performance as the narrator in "The Thing in the Yard." When I first heard this, I couldn't stop smiling. It made me ridiculously happy to hear my work brought to life. You knocked it out of the park. I didn't realize this when I was writing it, but "The Thing in the Yard" is an emotional rollercoaster, and you played them all perfectly.
David Ault, you haven't narrated any of my stories (yet), but "Advent" makes me cry every single time. I cannot properly explain how perfect that story is. It breaks your heart to tell it, and it breaks my heart to hear it, but I still listen every Christmas. And cry. A lot.
For everyone else, I love you all. I love this podcast, I love the fandom, I love the community that it has created. I love all the positivity, the way mental health is stressed, the way this community looks after its members. This podcast and the fandom has helped me be a better writer and, I like to think, a better person. – Lindsay Moore
***
The NoSleep Podcast has opened up so many opportunities and connections for me and none of it would have been possible if David hadn't accepted my last, last, last, minute application for the story curator position back in 2015. How far we've come since then! I am thankful for this every day! Here's to seven more fantastic years! – Gabrielle Loux
***
I discovered the NSP after I started my current career. With my work, I am witness to the absolute worst humanity has to offer. I have always been a horror fan but everyone has limits. I began to look for an escape, and I found it in the NSP. With the horror entertainment and comedy sprinkled in, I had my escape. Listening to NSP 8 hours a day after discovery has led to me listening to every season multiple times, and even creating my own data base so that I could look back on specific stories. My adoration for this podcast, the actors, producers, and composers has granted me the honor of becoming friends with the same people who kept me grounded. I feel I owe the podcast so much (please check out the fantastic content only available with season passes 3-11, only 19.99) and wanted to contribute so I wrote, and they accepted a story I sat on for years. And now I am part of a podcast I love so much. It's been an amazing 7 years of stories, Here is to another decade of fear. Thank you David, for starting a journey that has meant so much to so many. – Jimmy Ferrer
***
I stumbled upon the NoSleep podcast about three years ago now. It was a feat of pure fortuity. I had just started my second degree at university, having barely emerged from quite trying times, and was browsing the internet in search of horror podcasts. Horror has been part of my life for decades, and I was looking for a way to integrate it to my new schedule. I saw the name on the webpage and, despite the podcast already being in its fifth season at the time, I started listening to it from the very beginning. Earbuds in, I'd walk with it, go to the gym with it, nap with it, and soon after realised I was hooked. It has been an absolute pleasure to witness the growth and bloom of the podcast. It has made me cry, it has made me shudder and – weirdly enough – it has made me laugh. Every episode is a gem and holds within it a wealth of talent – from the writing to the production, all expertly presented to my imaginary by exquisite narration. I also have to mention the community that has gathered to share their own experiences and thoughts about the podcast – we're the best spooky family.
Thank you, NoSleep Podcast, for these last seven years. And to many more Sleepless nights. – Veronica Rose
***
When I had my first story included in season 7, I had no idea what a big part of my life the NoSleep Podcast would become. It's meant hearing my work come to life, meeting new folks, has led to branching out into other projects with those folks, and has helped me grow so much as a writer. Without the NSP, I wouldn't be working on a comic or co-creating a podcast. The NSP has become so much more than just a podcast to me: it's part of the foundation upon which I'm building myself as a writer.
So to the editors, the producers, the artists, the composer, the actors: Thank you for all of your hard work. You're an amazing bunch!
And to the podfather, David Cummings: Thank you for sharing your delightfully twisted production with all of us. Your tireless efforts and dedication to the NSP has made it the greatest horror fiction podcast out there and I am so grateful that I get to be a part of it.
Happy birthday, NoSleep! I've braced myself for many more years to come! – SH Cooper
***
David Cummings, just writing to check the status of my story submission? I sent it in last week and I still haven't heard back yet. Can you shed any light on this? Sincerely, A.N. Writer
***
Dear David,
Before I ever started contributing stories to the NoSleep Podcast, it was already something like a friend to me: reliable, amusing, endearing—in short, an escape from the drudgeries of daily life. I'd always loved campfire-style stories, and would end many long days by listening to one or two episodes of the podcast. All in all, it provided a much-needed diversion during stressful times, never failing to draw me into a different world. When, after binging all the existing episodes, I finally started contributing to the podcast, it suddenly took on an extra significance in my mind. It became a creative outlet—something that could inspire and motivate me as a writer. And, since inspiration and motivation are invaluable, it's tough to express through words just how much the podcast has meant to me. At the least, I'll say this much more: I'm glad the show is turning 7 years old. Here's to 7 more years (and, hopefully, even more)! Congratulations, David, and thanks for the work you do.
Sincerely, Leo Harrison
***
The NoSleep Podcast found me a year and a half ago. I'd received plenty of narration requests. NSP was the first to let me know my stories are worth money. When I heard the production of my first work they'd adapted, though, I was moved. More than the money, it was the amount of work that had gone into making my story felt by a wider audience. David and his team believed in my work before anyone else and more than anyone else. Together, we've creeped the fuck out of a lot of people! Thank you so much David, Gabby, and your many talented creators. Congratulations to you all! It's an honor to be involved in this enterprise.
Best, Jared Roberts
***
I probably wouldn't be writing at all, or at least not for public consumption, if not for the NoSleep Podcast. A few years ago, I went on a long road trip with my husband. I downloaded a handful of new podcasts to pass the time, including NoSleep. I went in blind, having never even visited the subreddit, but always on the lookout for fiction podcasts. Halfway through the first episode (S4E02), I was hooked. A few more episodes in, my husband turned to me and said "You should do that." I laughed at him, but it stuck with me. I was in the midst of a very stressful work situation and looking for a creative outlet, and suddenly horror writing seemed like a thing I could do. It took a while for me to work up the nerve to submit my first story to the podcast, and I'm so glad that I did. There's such an amazing and supportive community surrounding NoSleep, and I'm grateful to have found it. – VR Gregg
***
Thank you for everything you've done for the horror community. You've used many of my stories and yet I always find myself excited when I get to hear your audio adaptation. I began writing because I wanted to get one of my stories featured in the Nosleep Podcast. It took a couple tries, but I was so excited when I got my first message (from David back in those days) saying that y'all would like to use my story. I even turned down the payment on the story in lieu of a member's season pass because all I wanted to do was listen to more Nosleep! It was such a pleasure to meet a few of you at the Boston live show and put faces to the kind emails and scary voices. It's hard to wrap up all of my feelings in a few words, so I'll just say this: without the Nosleep Podcast I wouldn't even be a writer. You've provided me with the support and motivation to begin a hobby that I've enjoyed for several years. Here's to many more! – Jackson Laughlin
***
I started listening to the podcast almost four years ago while season 3 was coming to an end. I was hooked from the very first story and binged through every available episode over the course of a month. The music, the atmosphere, the voices, the stories… they all inspired me to give writing a try. You're the reason I created a Reddit account, that I posted my first story, and that I continued to post over and over again. I actually kind of secretly hoped one of my stories would catch the podcasts' eye, but in the way same way a groupie hopes their idol will pick them from the crowd. I never thought it'd happen, but one day, it did, and I was over the moon. Honestly, it was a dream come true.
When that episode aired, I was visiting my sister in Moncton and she'd promised to listen with me in the morning. I never told her this, but I actually stayed up until midnight waiting for the episode to drop and listened to it while she slept in the other room. It blew me away. The next morning, I didn't even have to act impressed and happy to listen to it "for the first time" again with her, because those same bubbly, happy, excited feelings were still bursting out of me, and still do to this day any time I have the pleasure of hearing a story on the podcast.
You've become a second family and I can't thank you enough for giving this nerd a chance.
Happy 7th anniversary, NoSleep Podcast. I'm excited to congratulate you again in another 7 years!
Love, your fan, friend, and stalker, Manen Lyset
***
I can honestly say I wouldn't be where I am today without David Cummings. Two years ago he reached out to me about adapting my story "The House in the Field" and my life changed drastically for the best. Getting on the podcast gave me the boost in confidence I needed to seriously pursue writing. And what followed was nothing short of amazing. David has been a constant source of joy to work with and I still get excited when I see his name in my inbox. When I was given the honor of writing the Black Farm live show this year, I couldn't believe it. It was like a dream come true. So from the bottom of my heart, I would like to thank Mr. Cummings and the entire NoSleep Podcast crew. You're something special and I love you all. You're well on your way to becoming podcast legends.
All the best, Elias Witherow
***
NSP arrived in my life at a point of major crossroads in 2011. My Grandmother had just passed away a few months prior to me moving to Germany. Having always been a massive horror film/story fan I was excited to stumble upon the podcast. I wish I could remember just how I managed to find it… the important thing is that I did. NSP has helped me through some major changes and trials in my life and I am beyond privilege to work with such a wonderful team and fan community. Interacting with fans on a daily basis allows me to still fangirl on a professional level for a group of people I admire greatly. Happy Birthday NSP! – Krista Neubert
***
Dear The NoSleep Podcast, drawn out creepy whistling noises. – Anonymous
***
David – thanks for funding my PayPal account, which is affectionately referred to as "fun money" around the Juliano household. Your generosity has allowed me to purchase such frivolous items as multiple Phish t-shirts, limited edition cans of Ecto Cooler, and Disneyland's Haunted Mansion artwork for my office.
But more seriously, thank you for producing and publishing my writing. For some reason you think my stuff is good, so I'm assuming my blackmailing is working. Writing for the NSP and the live shows is a genuine thrill, and I plan on cranking out stories for the foreseeable future. Hats off to you, your tireless work, your benevolence towards all types of creators, and the success of the podcast. Here's to seven more frightful years. Prost! – Jimmy Juliano
***
I'd like take this opportunity to wish The NoSleep Podcast a happy seventh birthday. I've been an occasional contributor since the second season, and it has always been a pleasure to hear my works come to life in such an entertaining and professional manner. I'm grateful to David, the cast and the crew for delivering my words to the attentive ears of an audience that I'd probably never reach otherwise. Week after week, you titillate and entertain a widely diverse audience with your skillful and creative narration. Thank you, and once again, happy birthday! – T.W. Grim
***
Good evening David! It's your Rosie here! Why won't you speak to your Rosie? You can't ignore your Rosie like this David! Oh David, don't make me have to hurt them, not again. First John, now you. Why is it always like this? I'm just your Rosie, David. You know me! PS, you look very good in red. – Rosie
***
I've always said I am first and foremost a fan of the NoSleep Podcast, and a contributor whenever they'll have me. I listen to every show and every story, and I love every minute of it. Still, there's no denying how special it was when my first story, American White Hair, ran on August 24, 2014. Not only that, but David narrated it himself. I know how lucky I am, because I know how hard it is to get read in the open market, much less published or produced. For a guy my age who's suffered as much rejection as I have over the years, to be included among so many great talents has been the highlight of my writing career. David has been a constant champion of my work, as he has been for so many other writers and performers, producers and musicians and artists, and for fans of the podcast like me. Everyone ups their game as the stories and the productions continue to get better and better, and this is the mark of a truly great showrunner.
29 stories and counting! Thank you, David. Your gift is a dream—or the very best kind of nightmare—come to life. I want to do this forever. – Marcus Damanda
***
When I first discovered the NSP, about 2 years ago I was just looking for something to listen to on the long hours I had to spend on the road while traveling. I just clicked on the first horror related podcast I could find and downloaded a random episode. I was surprised that it had such a high production value and at the same time presenting great content every episode, so I ended up really liking it, and started listening almost on a daily basis.
I even made a real life friend through the podcast who you might know, as she actually works for the podcast. Krista Neubert who I met when I had just moved to another country and didn't know anybody, so it was nice to be able to bond with somebody.
For the past year, listening to the NSP has not only been a source of entertainment but also helped me get through probably the worst job I've ever had, as a cleaning lady in a psychiatric hospital. Being able to listen while working kept me sane until the very last day.
Today I'm happy to say that the podcast has yet again become my travel buddy as I'm out exploring the world, and I am grateful for that! – Sofia Navarro
***
Being part of the NSP family has been a life changing experience.
I get to work with amazing, talented people who love what they do and are super professional about their craft.
It's also made me a better sound engineer as I'm being creatively challenged on a weekly basis.
Thank you David for giving me an opportunity to work alongside you and other NSP players! – Phil Michalski
***
Hello NoSleep Podcast,
This podcast has meant the world to me since I found it by random chance around two years ago. It took me almost a year to get through the backlog of episodes, but I am now all caught up and it is an amazing feeling! Having been through the older seasons and seeing how the podcast has grown, and also feeling like I was part of something bigger is also an amazing feeling. This podcast was the one that got me started down the dark path of podcasting, and it has led to other discoveries that I can't thank you enough for. Some of my friends have started listening since I talk about it so much, and being a part of the Facebook group has given me a place to meet new friends and talk about my obsession. I just want to say again, thank you NoSleep for providing myself and many others with hours and hours of entertainment.
Sincerely, Josh
***
Hello David. FEED ME. Lots of love, A. Pig
***
Thanks for all the hard work you guys do for this show! I listen all the time in my car, or while working in my office at the theatre, and more than once I've spooked myself in the wee hours of the morning. It's a fantastic escape and a chance to have a bit of something like Halloween every day!
Thanks Guys! – Patricia Blecha
***
For me, the NoSleep podcast has been a priceless and irreplaceable gift to the horror community. I used to read all the time until I sustained an injury that made reading very difficult. It felt like something I loved had been taken but discovering the NoSleep podcast gave that back to me. So thank you for giving me a way to still enjoy stories. Thank you for making stories available to certain disabilities. Thank you for giving me part of my life back and letting me feel a little more normal… or as normal as a horror fan can be. Let's be honest, we're all a little caddywhompus. – Eliza Roth
***
Hi David! I was absolutely thrilled when you did my story Look Up, See Through. I've been a long time fan of the podcast and it's such a wild, exciting thing to have a story on it! What you do for authors is wonderful and you should be very proud of what you've created. Your talents mean so much to so many people and the horror world is very grateful for your contributions! – Gracie Dunne
***
The NoSleep podcast gives me a way to experience horror and supernatural suspense in a way that my disabilities typically limit me from! I can experience that exciting rush of adrenaline, being on the edge of my seat, and being completely captivated by the stories, voices, and music in the most terrifying of ways: playing in my mind like a nightmare you cannot control. I get to be people and creatures from this demention and the next, all thanks to you!
Not only are the stories and the podcast themselves fantastic, but the online community is supportive and loving! That is quite a success in this world today. You should all feel proud and accomplished. Thank you to David and everyone at the NSP for your entertainment, community, and hard work. ❤️ Happy birthday! – Anonymous
***
Since I discovered the Nosleep Podcast during Season 1, this podcast has meant so much to me. When I first found it, I binged listened to every episode. This was long before the website existed, when the FB page had only a few hundred likes. I would frequently e-mail or FB message David, telling him how much I loved and appreciated the podcast. Despite his busy schedule, he always, always e-mailed me back. When David announced that Season 3 would offer a paid subscription option, I was overjoyed at the fact that he was taking this next step. I couldn't wait to throw my money at the podcast. And when one of the episodes I had purchased didn't download correctly, I e-mailed David and he sent me the next episode for free. I have had countless experiences with David like this throughout the years. No matter how busy he gets, or how big the podcast gets, David always takes time to drop me a hello, respond to my messages even when I just want to say hi. This podcast is so much more than a piece of media; it's a community. The Nosleep Podcast has been there for me through every trauma, every loss, every depressive episode. Every phase of my life, every broken relationship, every transition, the podcast has been a constant source of support and comfort.
David, I love and appreciate you more than words can ever say. Thank you for being there for me since the beginning, and continuing to pour your heart and soul into the podcast.
Love, Alexa St. Martin
***
David! I started listening to the No Sleep podcast back in late 2014. I was in a dark place in my life, and those early episodes helped me get through my workday. I've always loved old-time radio shows like Suspense and Quiet Please, and No Sleep was the first podcast I ever listened to. No Sleep can be scary, sad, heartwarming and surreal – sometimes all at once. Thanks in part to your distinctive voice and your perseverance in making the podcast a success, I'm now a much happier person and I always have about 20 podcasts I have to catch up on…but this one, the first one, is the one I look forward to most every Sunday. Many thanks. – Max
***
The nosleep podcast has really brought a sense of family to me…I feel like I know the voice actors,  I feel like I know David, and all of the other contributors….knowing that there's an amazing team out there making these stories to help me escape reality for a short while, means everything…I don't know how to repay you,  other than with a "thank you". 🙂 – Kris
***
Hello user David Cummings. I am A Friend For You. Please send me a message if you need A Friend. I do not like to be ignored. Why won't you reply, David? Was it something I said? – AFFY
***
Dearest David,
In 2014 I got an iPhone and started listening to podcasts. My boyfriend introduced me to Welcome to Nightvale and while I liked it, I wanted something different. I found NoSleep during my search. From the first episode I was entranced. The stories, the music…everything chilled me to the bone. I had to sleep with the lights on! I have been a loyal fan ever since. I've loved watching NoSleep grow and evolve into the show it is currently and can't wait to see what the future holds.
David, my admiration and appreciation for you grows every time I listen. You are brimming with talent, you're funny, you're compassionate and you love your fans. It comes across on every episode and in person (met you at the Atlanta show – you give epic hugs 😉). May you know continued success and may you always recognize your role as the father of the greatest horror fiction podcast of all time.
Big love and huge hugs, Heather Lowe
***
Butcherface. That is what got me in to the show, and I started from the beginning after that. I've been a listener for the past 3.5 years, and I look forward to it every week.  Personal sob story, but I have night terrors and sleep paralysis, due to a traumatic experience when I was 16 (12 years ago). Ecause of your show, the voice actors, the stories, or I dont know, all three? I have actually been able to sleep after listening to an episode. Because of your show, you have helped one girl get a peaceful night sleep. Now, I dream of Danny or forest of a thousand legs, (or a mixture of 2 or 3) and have those stories play out instead of the other. (Trust me this is a good thing)
Thank you for saying, screw it. Imma do it. It has become a part of my life. Happy birthday, you wonderful creative creepy scary dungeon master. – Hannah Elizabeth
***
The Sleepless team is an amazing family of storytellers and horror-lovers. Every day, thanks to the social media contingency, there's a new outpouring of joy behind what NoSleep has accomplished, and every week there's a new addition to the world of horror stories, created with dedication and skill. Thanks to your artistry, your tireless generosity with your fans, and your combined teamwork in inspiring new collaborators, NoSleep is truly in a class by itself. Thanks so much for all the nightmares, and here's to many more together <3 – Ele Matelan
***
Dear David, you may recall doing a few of my stories. My Anime Body Pillow, Hideaway and the flash fiction Foley. A few people have noticed that all of my stories involve the protagonist losing one or more limbs. May I have one of your limbs? If that's not okay, then just a finger will do. Other than that, I'm a big fan of everything you've done with this pod cast and I've been following your work closely for the last ten years. Yes, I know the podcast is only seven years old. One day I will sing a siren song for you and The NoSleep Players. Darkest birthday wishes, Holly Dionis.
***
NoSleep is the one podcast that I'm ALWAYS trying to get people to listen to.  I love horror but I don't have a lot of time to watch movies or read so this is perfect for me.  I force myself to save my new episodes for work because it gives me something to look forward to on Mondays.
Thank you for a podcast that is not only entertaining but one that also showcases the many talented voice actors, writers, and artists that contribute.
You guys are awesome! – Erin =
***
NoSleep, for me, has always been about bringing balance to an otherwise chaotic home life. I've always loved horror. It was great reading through my mountain of books, but when a new media entered the scene, I migrated from something that could only be done sitting down on your own to something that could be done anywhere, and with others. David introduced something I now get to share with my son. It has brought us closer, we were able to share in the fascination, the shivers, and a long trip to Toronto just to to watch the wonderful group of people that sparked my imagination, gave us thrills and chills, and allowed me to create an immeasurable alliance with a boy that is now becoming a man who loves NoSleep.
Thank you, David, and HAPPY birthday. From the bottom of my heart. – Stephane.
***
Dear David Cummings,
I'm yet another big fan of the NoSleep Podcast. I know there are a few of us so I'll try to keep this brief so you won't have to skim through it, but I discovered the podcast in late October 2014! My grandmother who helped raise me had suddenly passed away, and to be honest I fell into a depression. For a few months it was hard to know what to do, how to express my feelings. I've never been that social and back then my group of friends was down to about three. Looking back, I didn't have a proper way to escape. Earlier that year in the summertime I discovered the NoSleep subreddit and was positively blown away by the stories shared there. Ranging from creepy to silly to downright disturbing, I learned early on that I couldn't read too many of those stories at night time without scaring the living crap out of myself. C.K. Walker's "The Afterlife Experiment" was one that chilled me to the bone. And when I went back to that dark slice of the internet full of freaky fucking stories, I saw an ad that mentioned the NoSleep subreddit had a podcast show! I tried podcasts before on iTunes but I couldn't get the damn shows to play, but for some reason I was committed to making it work this time. Your effort helped me get through that uncertain time, you and your cabal of wickedly talented voice actors over the many seasons repeatedly scared the absolute shit out of me. In fact, shortly after I started listening I became convinced my neighbors were watching me. Would it be weird to say that listening to the poor characters in these stories suffer has given me yet another reason to live? That the podcast has suddenly made me even more afraid to die than ever? Other than that I've been able to get in contact with the most amazing people! Manen Lyset, Olivia White, getting to meet you and my favorite voice actors during both Live Shows was almost a dream come true. I say almost because I've reserved that honor for Marcus Damanda and Jessica McEvoy! Their uber talent has hit me in ways no book or audiobook has done before, but that's another topic for another day. The thing is, that probably never would've happened if you hadn't put so much time and effort into this podcast. There's no such thing as a bad episode of NoSleep, and each episode is simply to die for.
With much respect and gratitude, Season Pass Loyalist Phil Hadley
***
My dearest colleague David Cummings. Don't think I've forgotten you. Don't think I've overlooked the attention you drew to my podcast. Thanks to you, we were forced to put Season 2 on hiatus just because SOME people had an issue with a podcast in which the guests die for real. I'm sure this wasn't your intention though, and I would like to extend an olive branch and cordially invite you to The Final Party. I do so hope you'll attend. Much love, The Host