07 Mar

NoSleep Podcast Waiting for 16 – Vol. 1

While we wait for the Season 16 premiere on Apr 4, enjoy some of our Season Pass stories from the past.
Trigger Warnings
"The Radio Static Challenge"
Suicide
"The Final Reel"
Sexual content
"The Radio Static Challenge" written by Derek Walker (Story starts around 00:03:45)
Produced by: Jeff Clement
Cast: Narrator – Kyle Akers, Dom – Atticus Jackson, Lee – Jesse Cornett
"The Final Reel" written by Lucius R.T. Greene (Story starts around 00:24:30)
Produced by: Jesse Cornett
Cast: Lana – Erin Lillis, Ed – Dan Zappulla, Edith – Nichole Goodnight, Agent – Graham Rowat
---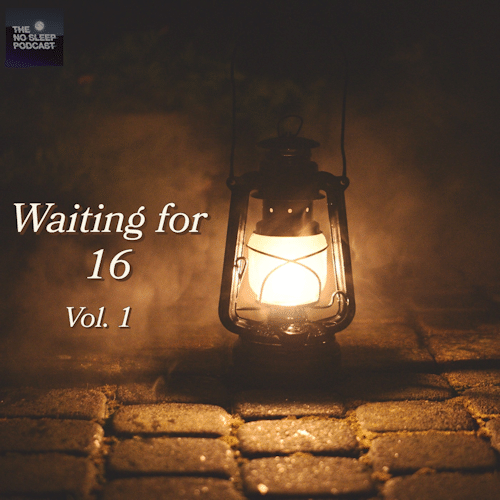 ---
This episode is sponsored by:
Betterhelp – Betterhelp's mission is making professional counseling accessible, affordable, convenient – so anyone who struggles with life's challenges can get help, anytime, anywhere. Get started today and get 10% off your first month by going to betterhelp.com/nosleep
Quip – Quip is the good habits company for oral health. With their leading-edge electric toothbrush combined with dentist-recommend scheduled replacement plans for brush heads, toothpaste, floss, and now their chewing gum – Quip makes oral care easy and affordable. And if you go to getquip.com/nosleep right now, you can get a FREE plastic gum dispenser with any refill plan.
---
Click here to learn more about The NoSleep Podcast team
Click here to learn more about Derek Walker
---
Executive Producer & Host: David Cummings
Musical score composed by: Brandon Boone
"Waiting for 16" illustration courtesy of Alexandra Cruz Hernandez
Audio program ©2021 – Creative Reason Media Inc. – All Rights Reserved – No reproduction or use of this content is permitted without the express written consent of Creative Reason Media Inc. The copyrights for each story are held by the respective authors.