21 Feb

NoSleep Podcast S15E24

It's Episode 24 of Season 15. Our lost highway journey finds us in the family way.

"She Deserves the Best" written by Jude Ellison S. Doyle (Story starts around 00:05:30)
Produced by: Jeff Clement
Cast: Narrator – Kyle Akers, Nathan – Graham Rowat, Carol – Jessica McEvoy

"Furlough" written by Jennifer Winters (Story starts around 00:33:30)
Produced by: Phil Michalski
Cast: Narrator – David Cummings, Mama – Nikolle Doolin, Micah – Danielle MacRae, Paula – Sarah Ruth Thomas, Byron – Kyle Akers, Andy – Matthew Bradford, Uncle Luke – Dan Zappulla, Patrick – Andrew Tate, Tom/Dad – Mike DelGaudio, Mr. Jack – Graham Rowat, Aunt Louise – Mary Murphy, Uncle Ray – Peter Lewis, Horrifying Mamaw – Erika Sanderson

"The Tale of Barry Reaper" written by Angela Campbell (Story starts around 01:03:40)
Produced by: Phil Michalski
Cast: Narrator – Mike DelGaudio

"Be Good for Goodness Sake" written by LP Hernandez (Story starts around 01:19:45)
Produced by: Phil Michalski
Cast: Narrator – Matthew Bradford, Santa – Jesse Cornett

"Motherhood" written by Sinéad Persaud (Story starts around 01:36:45)
Produced by: Jesse Cornett
Cast: Narrator – Nikolle Doolin, Samuel – Mike DelGaudio, Madeline – Sarah Ruth Thomas, Sinister Girl – Mary Murphy
---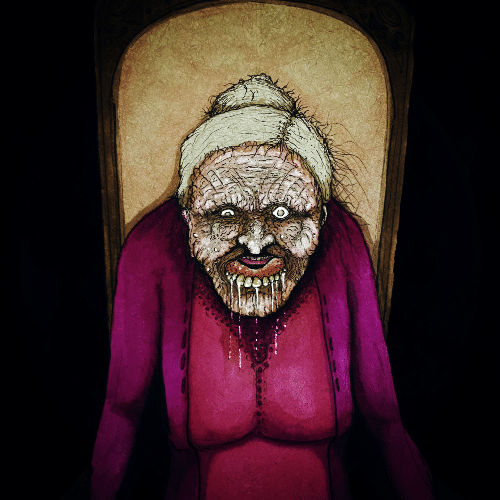 ---
This episode is sponsored by:
Betterhelp – Betterhelp's mission is making professional counseling accessible, affordable, convenient – so anyone who struggles with life's challenges can get help, anytime, anywhere. Get started today and get 10% off your first month by going to betterhelp.com/nosleep
Caliper CBD – Caliper CBD is a fast, easy way to use CBD. With precise 20 mg doses of dissolvable powder which mix quickly and flavorlessly into any food or drink, you'll experience all the benefits of CBD without the hassles of oils or tinctures. Get 20% off your first order when you use promo code NOSLEEP at trycaliper.com/nosleep
---
Click here to learn more about The NoSleep Podcast team
Click here to learn more about Angela Campbell
Click here to learn more about LP Hernandez
Click here to learn more about Sinéad Persaud
---
Executive Producer & Host: David Cummings
Musical score composed by: Brandon Boone
"Furlough" illustration courtesy of Mark Pelham
Audio program ©2021 – Creative Reason Media Inc. – All Rights Reserved – No reproduction or use of this content is permitted without the express written consent of Creative Reason Media Inc. The copyrights for each story are held by the respective authors.