22 May

NoSleep Podcast S17E25

It's the Season 17 finale! Come learn of the dark mystery of Goldmeadow.

"Goldmeadow 2017"
Produced by: Phil Michalski

Starring:
Jessica McEvoy as Magdalene
Graham Rowat as Garcia
Atticus Jackson as Kent
Jeff Clement as Rick
Kristen DiMercurio as Ash
Mick Wingert as Victor
Wafiyyah White as Cleo
David Cummings as Mercer
Kyle Akers as Phil
Linsay Rousseau as Jenny
Penny Scott-Andrews as Penny
Peter Lewis as Goat
Erika Sanderson as Witch
Jesse Cornett as Deputy Director Robert Miller
David Ault as Mr. Janus Kowalski
Nichole Goodnight as Gloria
Dan Zappulla as Jay
Brandon Boone as Violent Bob
---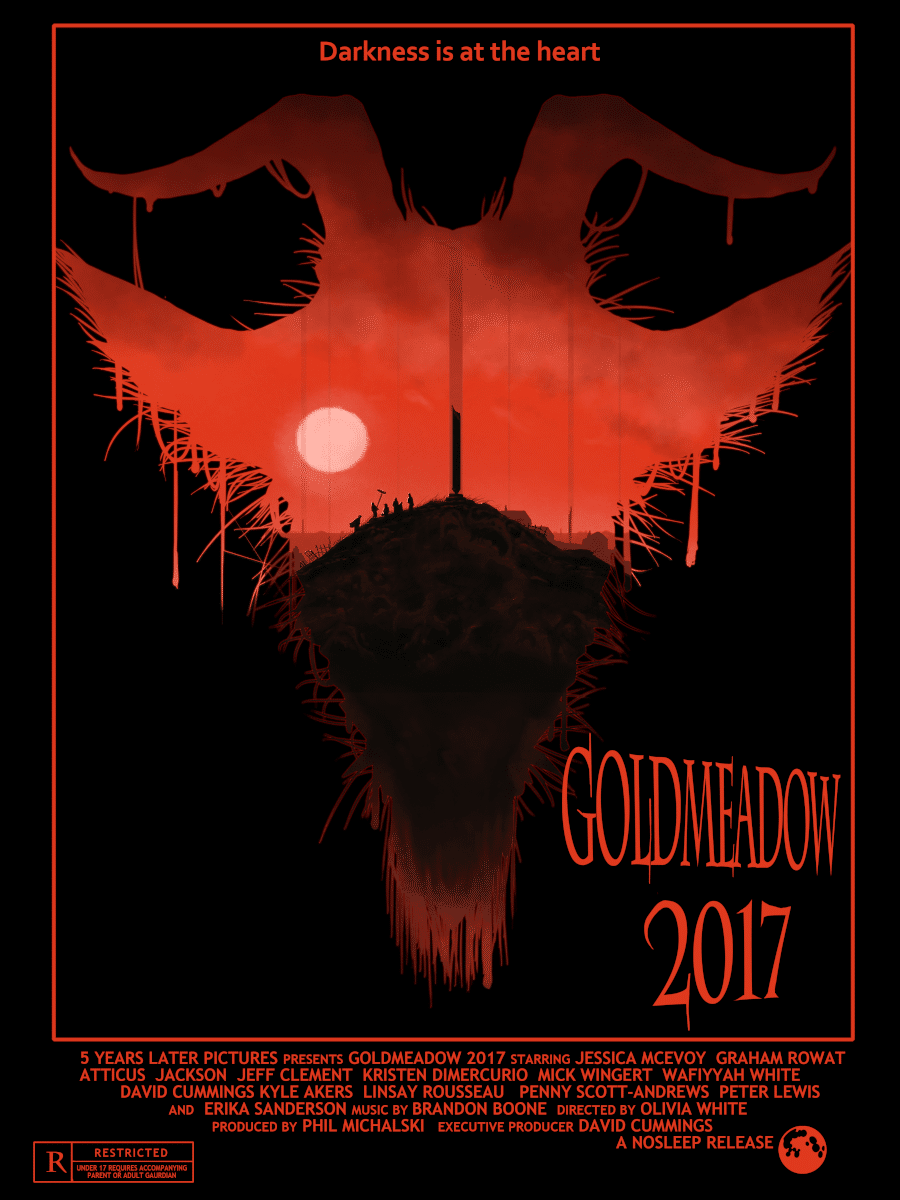 ---
This episode is sponsored by:
Truebill – Truebill is the new app that helps you identify and stop paying for subscriptions you don't need, want, or simply forgot about. Start cancelling today at Truebill.com/nosleep. It could save you THOUSANDS a year.
---
Click here to learn more about The NoSleep Podcast team
---
Executive Producer & Host: David Cummings
Musical score composed by: Brandon Boone
Additional music and songs courtesy of "Aqua Tofana" – used with permission
"Goldmeadow 2017" illustration courtesy of Hasani Walker
Audio program ©2022 – Creative Reason Media Inc. – All Rights Reserved – No reproduction or use of this content is permitted without the express written consent of Creative Reason Media Inc. The Goldmeadow copyright is held in trust by Creative Reason Media Inc.