18 Oct

NoSleep Podcast S6E04

It's episode 4 of Season 6. On this week's show we have four tales about lingering lodgers, lucky legends, and diabolical do-gooders.

The full episode features the following stories. The free version features only the first two tales.

"The Spare Room" written by Michael Whitehouse and read by David Ault. (Story starts at 00:02:55)

"Those Who Hunt Monsters" written by Harlan Guthrie and read by Peter Lewis. (Story starts at 00:26:40)

"Good Luck" written by Manen Lyset and read by Alexis Bristowe & Jessica McEvoy. (Story starts at 01:02:15)

"The Paris Green Solution" written by Marcus Damanda and read by Jessica McEvoy & Peter Lewis & Erika Sanderson & Nikolle Doolin & Mike DelGaudio. (Story starts at 01:20:25)
---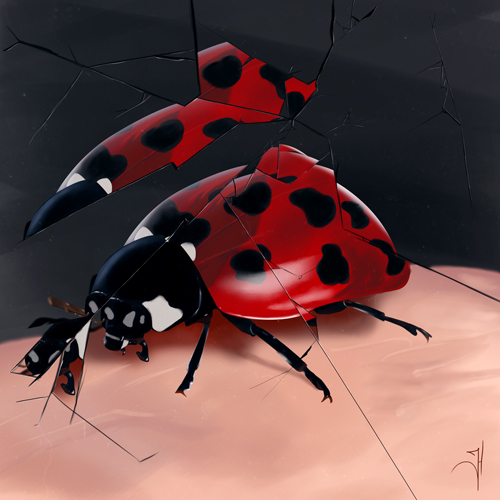 ---
Click here to learn more about Gabrielle Loux
Click here to learn more about Michael Whitehouse
Click here to learn more about Harlan Guthrie
Click here to learn more about Manen Lyset
Click here to learn more about Marcus Damanda
Click here to learn more about David Ault
Click here to learn more about Peter Lewis
Click here to contact Alexis Bristowe
Click here to learn more about Jessica McEvoy
Click here to learn more about Erika Sanderson
Click here to learn more about Nikolle Doolin
Click here to learn more about Mike DelGaudio
---
Podcast produced by: David Cummings
Music & Sound Design by: Brandon Boone & David Cummings.
"Good Luck" illustration courtesy of Jörn Heidrath
Audio program ©2015 – Creative Reason Media – All Rights Reserved – No reproduction or use of this content is permitted without the express written consent of Creative Reason Media. The copyrights for each story are held by the respective authors.