03 Oct

NoSleep Podcast S16 – Halloween Hiatus Vol. 1

We're in between Season 16 and 17. Celebrate the Halloween Month of Horror with two previously featured Season Pass stories.

"The Diver's Door" written by Brenden Wysocki (Story starts around 00:00:00)
Produced by: Phil Michalski
Cast: David – Graham Rowat, Kim – Jessica McEvoy, Woman – Mary Murphy

"Cul-de-Sac Virus" written by Evan Dicken (Story starts around 00:00:00)
Produced by: Jesse Cornett
Cast: Darryl – Eddie Cooper, Lemanski – Graham Rowat, Jo – Wafiyyah White, Greg – Jeff Clement, Woman – Mary Murphy, Police Officer – Kyle Akers
---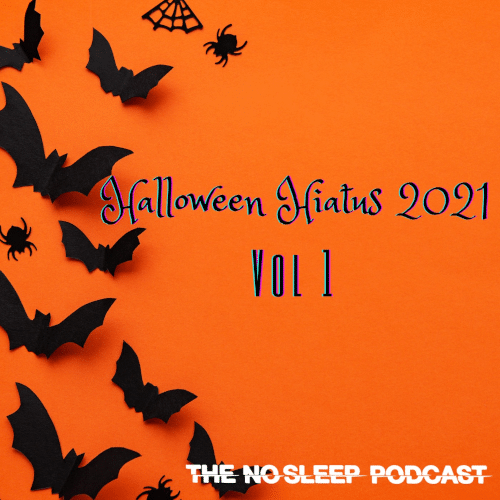 ---
This episode is sponsored by:
Quip – Quip introduces their new Smart Electric Toothbrush, which connects to the Quip app via Bluetooth. With Quipís Smart Electric Toothbrush, good habits can earn you great perks ó like free products, gift cards, and more. Start getting rewards for brushing your teeth today by going to getquip.com/nosleep to save $10 on a quip Smart Electric Toothbrush.
Upstart – Upstart believes people are more than their credit score. We take a holistic view of an applicant, rather than write them off because of their credit score. We want to empower people to take control of their debt and financial future. Get started by going to Upstart.com/nosleep
---
Click here to learn more about The NoSleep Podcast team
Click here for tickets to the Sleepless Spectacular show on Oct 17th in Brooklyn
Click here to learn more about Eddie Cooper
Click here to learn more about Evan Dicken
---
Executive Producer & Host: David Cummings
Musical score composed by: Brandon Boone
"Halloween Hiatus Vol. 1" illustration courtesy of Alexandra Cruz
Audio program ©2021 – Creative Reason Media Inc. – All Rights Reserved – No reproduction or use of this content is permitted without the express written consent of Creative Reason Media Inc. The copyrights for each story are held by the respective authors.