02 Jan

NoSleep Podcast S17 New Year Hiatus Vol. 1

We're taking a bit of a New Year's break but we are offering up two previously featured Season Pass stories.

"The Man in the Alley" written by T. Michael Argent (Story starts around 00:03:50)
Produced by: Phil Michalski
Cast: Amanda – Nichole Goodnight, Claire – Mary Murphy

"The Lost Sound of Peter Wood" written by Neil Noon (Story starts around 00:22:45)
Produced by: Jesse Cornett
Cast: Annie Lantham – Erika Sanderson, Peter Wood – James Cleveland, 1971 News Announcer – Andy Cresswell, 1946 News Announcer – David Ault, 2019 News Announcer – Penny Scott-Andrews
---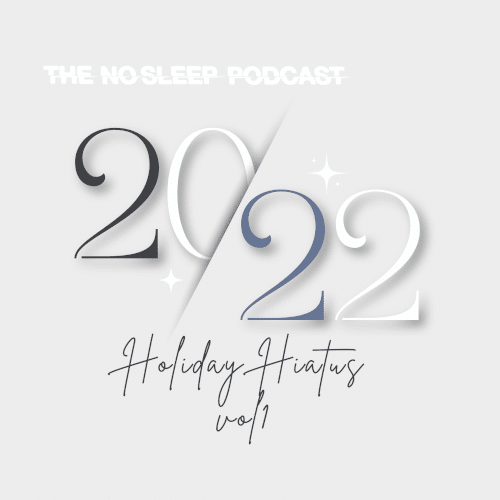 ---
This episode is sponsored by:
Truebill – Truebill is the new app that helps you identify and stop paying for subscriptions you don't need, want, or simply forgot about. Start cancelling today at Truebill.com/nosleep. It could save you THOUSANDS a year.
ShipStation – ShipStation makes it super easy to manage and ship all your online orders faster, cheaper and more efficiently. Let Shipstation make the busy holiday shopping season goes smoothly for you. Go to shipstation.com and click the microphone icon at the top of the page. Enter code NOSLEEP to get a 60-day free trial.
---
Click here to learn more about The NoSleep Podcast team
Click here to learn more about T. Michael Argent
Click here to learn more about Neil Noon
---
Executive Producer & Host: David Cummings
Musical score composed by: Brandon Boone
"Holiday Hiatus Vol. 1" illustration courtesy of Alexandra Cruz
Audio program ©2022 – Creative Reason Media Inc. – All Rights Reserved – No reproduction or use of this content is permitted without the express written consent of Creative Reason Media Inc. The copyrights for each story are held by the respective authors.