05 Jun

NoSleep Podcast Achin' for 18 Vol. 2

We're feverishly working on Season 18 so we're offering up two previously featured Season Pass stories.

"A Trick of the Light" written by Jeff Wood (Story starts around 00:03:10)
Produced by: Phil Michalski
Cast: Narrator – Peter Lewis

"When the Fair Came to Town" written by Jack Thackwell (Story starts around 00:21:00)
Produced by: Jesse Cornett
Cast: Narrator – David Ault, Neil – James Cleveland, Mel – Penny Scott-Andrews, Mr. Pickman – Andy Cresswell, Creature – Erika Sanderson
---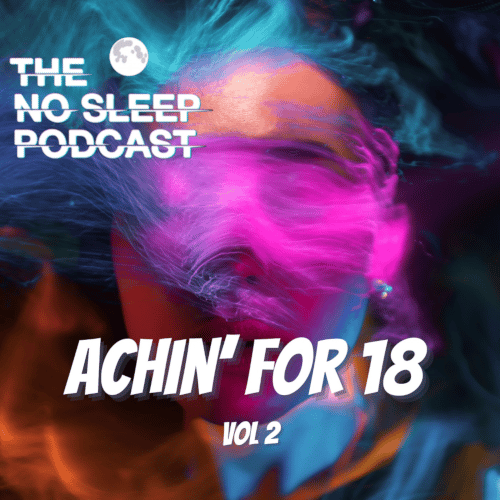 ---
This episode is sponsored by:
Upstart – Upstart believes people are more than their credit score. We take a holistic view of an applicant, rather than write them off because of their credit score. We want to empower people to take control of their debt and financial future. Get started by going to Upstart.com/nosleep
Quip – Quip is the good habits company for oral health. With their leading-edge electric smart toothbrush combined with dentist-recommend scheduled replacement plans for brush heads, toothpaste, floss, chewing gum, and mouthwash – Quip makes oral care easy and affordable. And if you go to getquip.com/nosleep right now youíll get your first refill FREE
---
Click here to learn more about The NoSleep Podcast team
Click here to pre-order Season Pass 18
Click here to learn more about Jack Thackwell
---
Executive Producer & Host: David Cummings
Musical score composed by: Brandon Boone
"Achin' for 18 Vol. 2" illustration courtesy of Alexandra Cruz
Audio program ©2022 – Creative Reason Media Inc. – All Rights Reserved – No reproduction or use of this content is permitted without the express written consent of Creative Reason Media Inc. The copyrights for each story are held by the respective authors.